Angel's Parachute Jumpsuit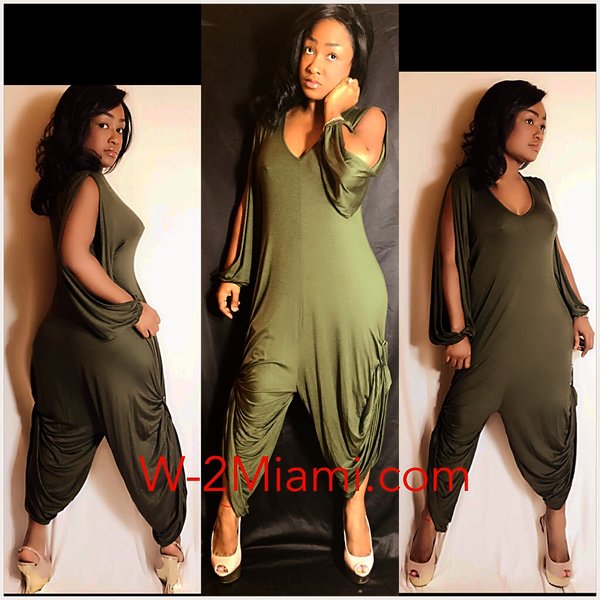 Angel's Parachute Jumpsuit,Gorgeous 3/4 sleeves W-2 Miami Boutique Jumpsuit with side pockets great great relaxed style.

Trendy women party harem jumpsuit. So practical and convenient. So easy to wear. This is your favorite loose summer overalls. Wear at all times and on every occasion. You will always look cool. All garments are handmade! Similar model

- 95% polyester, 5% spandex
- Machine wash cold
- Handmade item
Size + Fit
- Model is 5'9" and wearing a Small
- Full length: 51"
- Waist to hem: 38"
- Inseam: 27"
- Waist: 27"
- Chest: 27"
Condition: New With Tag
Material: Polyester 95% / Lycra 5%